searching for truth in sound and performance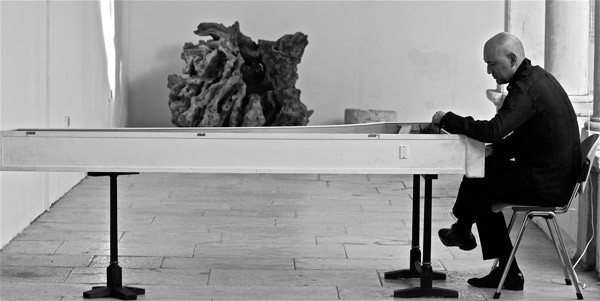 Konstantin Hiller was born in Bavaria/Germany and lives and works in Salzburg. In the first years of his studies in Salzburg and Vienna he has put his focus on the performance of baroque and early classical music with period instruments.
Since 1992 he has been the artistic leader of the Salzburger Konzertgesellschaft. He performes as an organist, harpsichord-player and conductor in national and international musical performances. In 2006 he founded the "Orchester 1756" and in 2012 the professional choir"Cantus XVII". Since 2016 he leads the "SchlossKonzerteMirabell", one of the oldest and may the biggest chamber music serial in the world with more than 220 performances a year. 
Konstantin is exclusively doing historical performances on period instruments. He has performed operas from Telemann, Monteverdi, Haydn, Mozart, Purcell, Händel, Draghi and Rossini as well as great oratorios and sacred works. 
Konstantin has appeared in numerous Radio and TV productions. He released his CDs under the label "Atlantis resurrexit" (e.g.: W.A. Mozart Requiem, L. Mozart Trio Sonatas (with Peter Simonischeck), A. Scarlatti: Il matrimonio di St. Cecilia, Biber/Haydn/Mozart; Vivaldi/four seasons).
He worked with outstanding artists like Giuliano Carmignola, Christophe Coin or Andre Schuen.